City 125 – The Club with no history!
"It's like a fairy tale!" says the life-long Blue at the start of Bill Cronshaw's new show which takes a romp through City's history. Seen through the eyes of characters including a young lad, an elderly fan, a daydreaming manger of an amateur lads' team and a long-suffering wife, girlfriend and mum, this revue-style show takes liberties with dry historical facts to track City's journey to the Etihad.
With performances scheduled throughout 2019, this play will appeal to City diehards and general theatre-goers alike.
The show premieres at the Everyman Theatre's Irving Studio in Cheltenham on 29 and 30 January.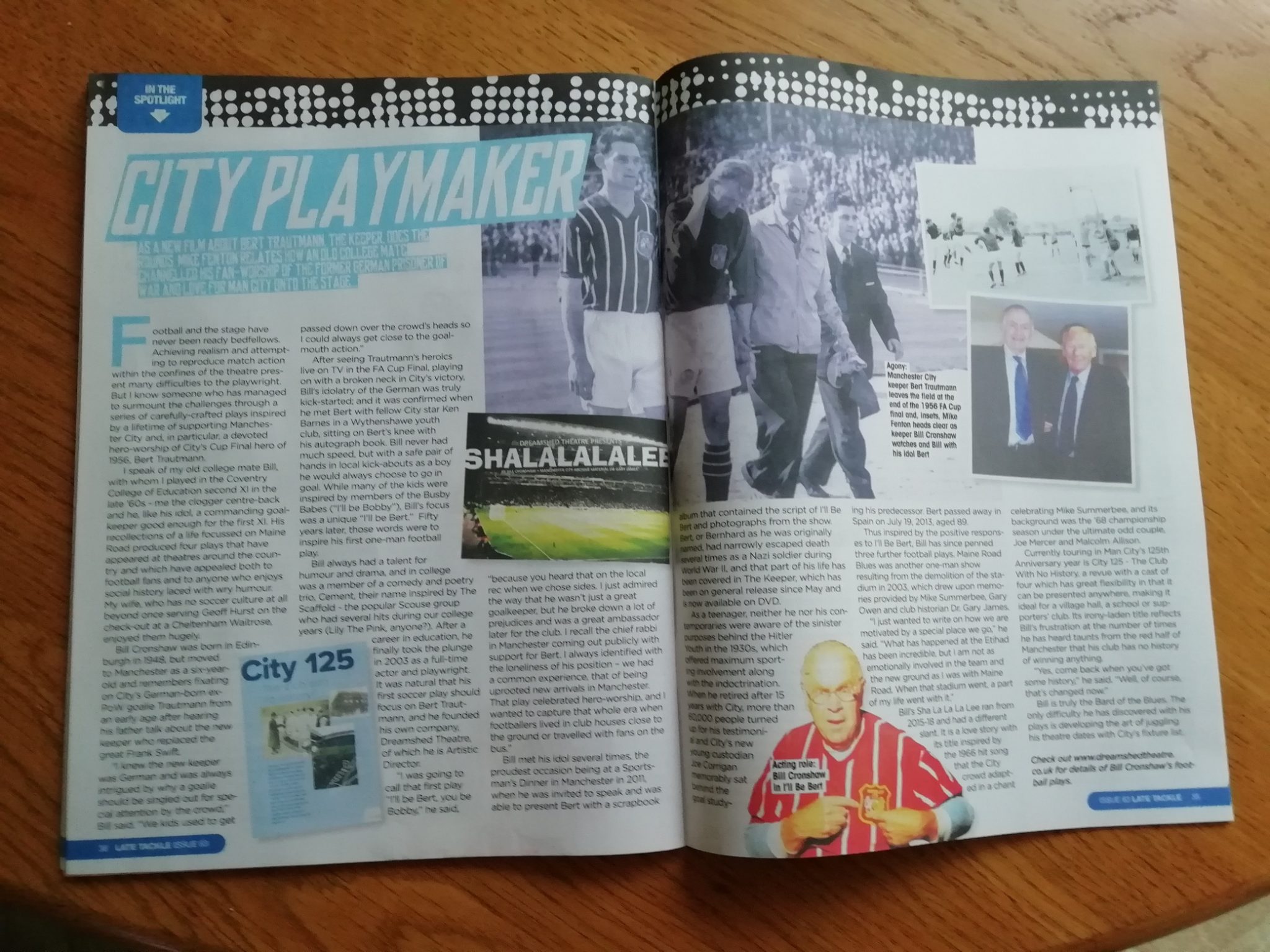 Cheltenham Playhouse – 16th March
Hope Mill Theatre, Manchester – 17th May
www.hopemilltheatre.co.uk
Buxton Festival Fringe – 6th & 7th July
The Kings Arms, Salford – 12th & 13th September
www.kingsarmssalford.com
Lantern Theatre, Brighton – 18th October
lanterntheatrebrighton.co.uk