Christmas at Toad Hall
presented by Playhouse Arts
Written and directed by Bill Cronshaw. This Christmas time production at the Cheltenham Playhouse will run from the 18th to the 24th December 2021.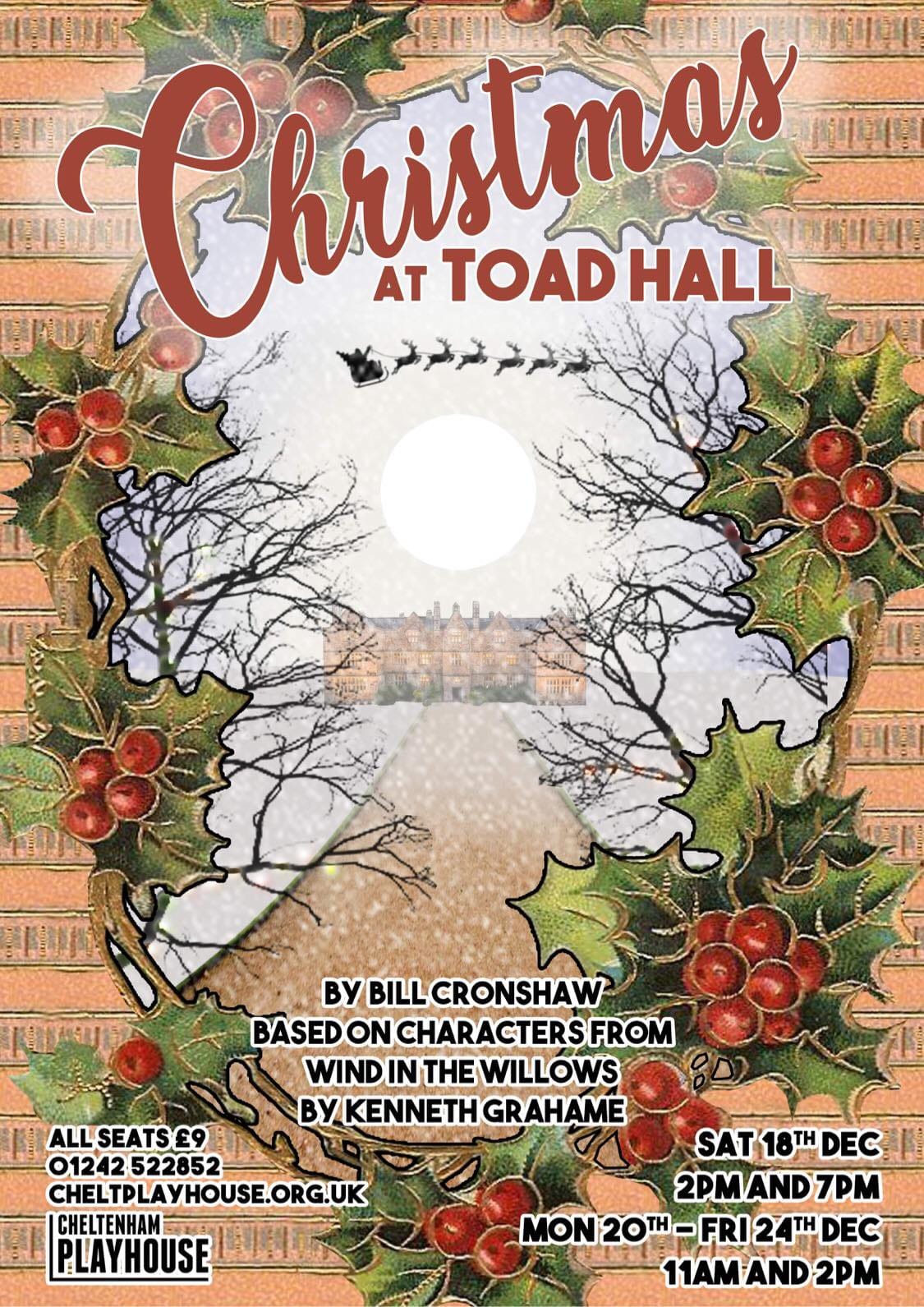 TICKETS AVAILABLE NOW – www.cheltplayhouse.org.uk/whats-on/autumn-2021/christmas-at-toad-hall/
Christmas time is approaching and the animals are preparing for the big event. With Mole keen to decorate the Wild Wood in readiness for Santa's visit, Ratty looking forward to skating on the river, and Badger preparing for his traditional Christmas at home, all seems to be going well – until Toad insists everyone comes to Toad Hall where he promises a Christmas to remember! Surely nothing can go wrong?
Dreamshed Theatre, in conjunction with Playhouse Arts, proudly present this enchanting show for the young and young at heart! Based on Kenneth Grahame's well-loved characters Toad, Badger, Mole and Ratty, this specially written new production will provide a magical Christmas treat.
Information
Ticket price – £9
Running time approx 60 minutes